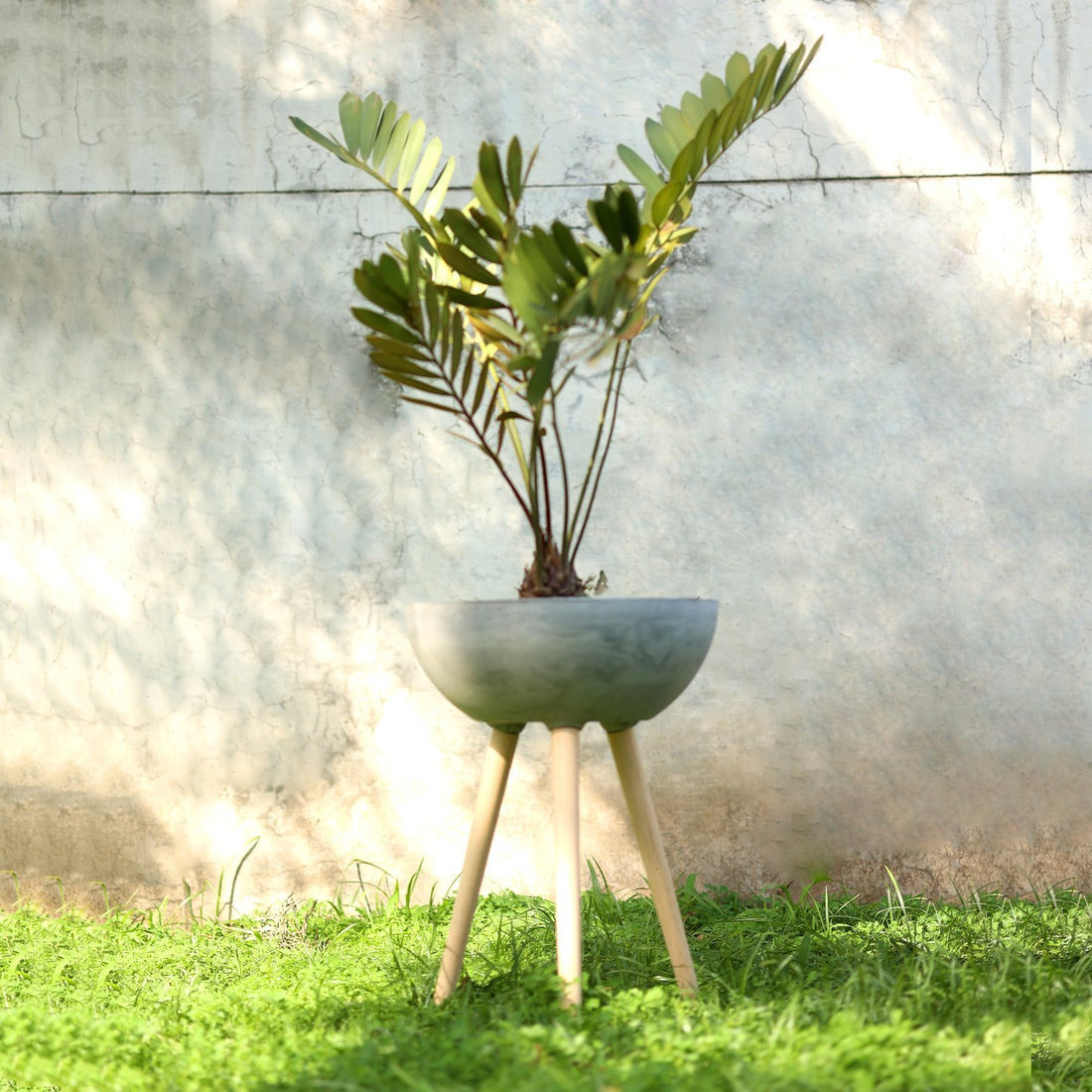 Let the good thoughts GROW in our GARDEN PLANTERS!
Your home is not just a space, it is the reflection of your personality. What better than expressing it well to others? In fact, how about a plant gang, adorning the corners of your home and giving it a fresh feel?
You'd agree with us when we say plants can instantly lift the mood and set the vibe of any place. And if you are already imagining how the above set-up would look like, we are on the same page! Thanks to the people enthusiastic about the idea of creating urban jungles in their homes, container gardening and plant decor are trending. And why not? Plants, and hence planters, don't only fulfill the decorative function in interiors but also freshen up the environment helping you stay focused, productive, and happy. It is a great way to instantly spice up any landscape, giving your home a classy and coherent look. These complete our homes and act as nature's touch. As much as greenery provides peace, it's the planters that give your house a stylish edge. It is in personalizing our homes and refreshing them, that we find comfort. And planters, without a doubt, are stealing the spotlight when it comes to modern decor. They add a little something lively.
Why?
Some of the many reasons why planters are a fantastic addition to your home or garden are -
They provide freshness to the home by cleaning the air (also the green colour is soothing.

The use of planters effectively reduces stress and helps in relaxation by connecting us back to nature.

Planters complement every type of decor and look extremely chic with a hint of modern.
Not just at home, planters can enhance any space- workspace (or office) and even your home garden by adding a pop of color and character. A rooftop garden is also not a bad idea at all!
Now with all sorts of shapes, sizes, and designs out there, it is difficult to decide where to start? "What to choose" and "how to do" - are things that matter when selecting planters for your home. Whether bold colors go with your decor or will the muted tones look good? What should be the placement and where to find the perfect planter that goes with the theme of your home? These are some questions you don't have to worry about anymore.
With a range of designs in their striking garden planter collection, The Decor Circle is your go-to place to find the perfect style for your current home decor or outdoor garden scheme. From indoor hanging gardens to handcrafted herb chandeliers, from ceramic planter boxes to delicate flower vases, you will find everything here at the best prices. Our high-quality ceramic planters with an aesthetically pleasing appearance are versatile pieces that can be used anywhere.
The beauty of using planters as decor or in the garden is how it adds brightness and life to some boring corners of your home. Plus, you can rearrange them when and how your heart desires. Not just the direction and location, you can also change planters for each new season, providing year-round interest when it comes to decor. And The Decor Circle is one such place where you will not only find the inspiration for your dream home or garden but all kinds of planters to make that dream a reality!
So whether you have a grown flower garden or are just getting started, if this strikes a chord with you, check out our unique collection of garden planters and get your hands on the perfect style for your home.
https://www.thedecorcircle.com/collections/planters-online